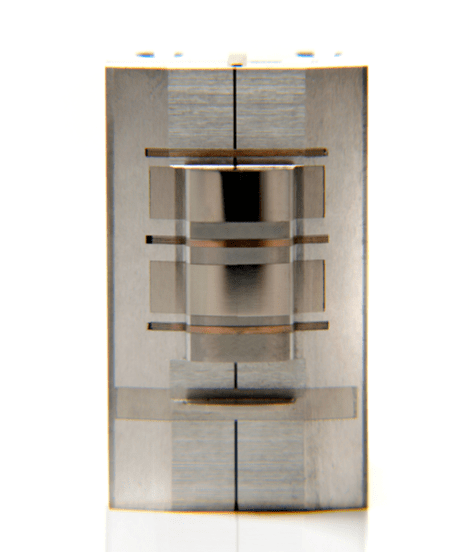 Our mission
Over the years AM Belgium developed it's own in-house capability to design, prototype, manufacture and market professional magnetic heads for a large variety of applications.
A team of highly skilled and dedicated employees is the warrant for outstanding quality products that are appreciated by OEM's, TPM's and endusers worldwide.
Our strenghts
The core business of AM Belgium is manufacturer of professional magnetic heads.
We manage flux for more than 50 years.
Since 1969
Originally started in 1969 as the Belgian division of California based Applied Magnetics Cooperation, AM Belgium is an independent company of the De Vree-family since 1990. Even today the company is managed by Kristof De Vree, son of AM Belgium founder and engineering manager Jean De Vree.
Quality products
Due to our own dedicated quality control system, that consists of testing, labeling and tracing, we, at AM Belgium are not ashamed to say that our products are on the top of their niche.
In-house capability
We, at AM Belgium, like to design and develop in close relation with our customers. It's your component be it stays our proud design and/or development.
Skilled & dedicated team
Building magnetic heads and sensors is a labor-intensive, precise and highly skilled job. Our in the house-trained workers take care in building your component over and over again following the dedicated specifications.
Our team
AM Belgium is a family business. We consider our workforce and faithful customers as part of the family.
Direct and open communication are paramount to maintain a profound collaboration between the AM Belgium-team and our customers.
You have a question, demand or just a brilliant idea? We are ready to help and assist you.